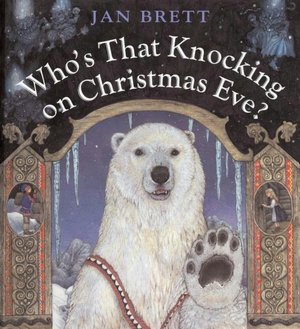 Grace has been obsessed with
Jan Brett books
this season since she did a unit on the author at school.
She loves the stories, the B stories, and the illustrations. She has spent tons of time on
Jan Brett's website
- which is a super wonderful place for an older child to explore. It is full of fun information and
instructional videos
teaching us how to draw her characters for ourselves- all very charming and neat. You can even save the files to your computer to use anywhere- how generous!
This one is Grace's favorite character
- and there's a cute surprise guest.
Grace has drawn quite a bit from these videos, and I would post a picture of her work if I had one...another day. Brett is a lovely woman and a wonderful teacher as well as storyteller. These books are especially great in winter and of course can be found at your local library. Enjoy- we certainly have.